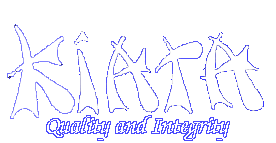 Be ready for your newcomer. Certainly the essentials (food and a dish) are a must. Getting the right equipment will make the job of socializing your new pet easier. And most of these supplies can be readily available at your local pet emporium.
If you schedule enough time in your preparations, consider getting some supplies from a catalog house. PetEdge, Omaha Vaccine Company, and KV Vet Supply are three companies you can order from at considerable savings. The crate, ceramic or metal dishes, snack food, and toys can be ordered in advance. Get your grooming tools as well, as most pet store have limited supply and usually only inferior grooming products. Remember: you have a dog that has hair and will require some attention.
The crate should be for an adult TT. You can always reduce the interior space with a cardboad box if necessary.
There are different kinds of crates. For a puppy it is best to get a metal crate with a removal bottom.
Again, get a dish for an adult TT --not a tiny one.
Even little ones need to get used to being groomed. It'll make it easier when it becomes necessary. A pin brush is all you'll need at first. (Grooming items are pictured in caring for the coat.)
Don't go overboard with toys at first. Find out what your puppy likes. A few play things will help you discover more.
Before your pup comes home, ask what he has been eating and have that food available. You can change what the pup is eating...slowly over a few days. Changing abruptly may cause digestive issues.
And getting all the "help" lined up...the vet wellness visit, a puppy kindergarten in your area, and other concerns that include other individuals will make the first few weeks and months less anxious.
A collar may need sizing. Bring your little addition along for proper fitting for this item. It will save returning it because it is too small. If it is a pup, carry him in, fit him with the collar that he can grow into for a while. As an adult, a good rolled leather collar will save extra grooming around the neck.
Being prepared will make the first few weeks a lot easier.

The icons below will avail you to these companies.