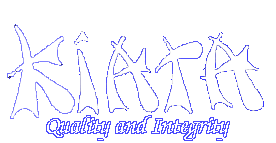 News and Reviews welcomes photos and stories and relevant, topical information.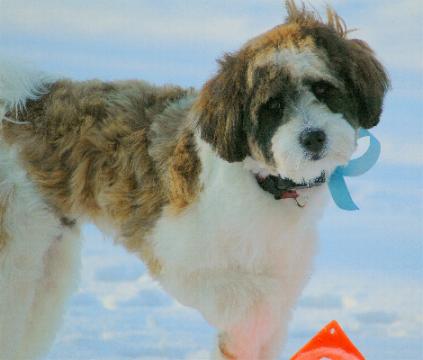 Love this one of Mr. Barkley. With his new haircut and salon experience behind him, he endears himself with his new owners, the Shaws, who love him to pieces! And that's a blue ribbon around my neck, Dennis. I'm all boy.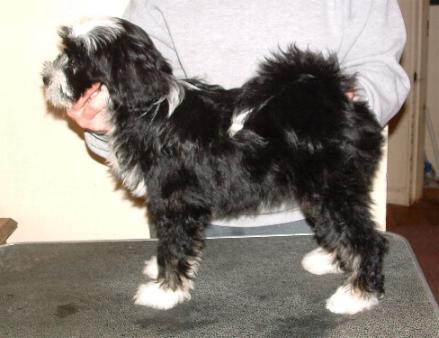 Visitor Paris (Zin-Pa That's Hot) took up residence at Kiara with her brothers, Dino and Sami, while breed mother Sue Meluzin went off to play at Crufts. This is one hot little girl. She has taken some of the best qualities of momma Jilly (CH Kiara Ou-La-La) and daddy Josh (CH Khyber's Heart Breaker). This breeding we certainly plan to repeat. Soon she will be old enough to show off at dog shows - and not just in the backyard.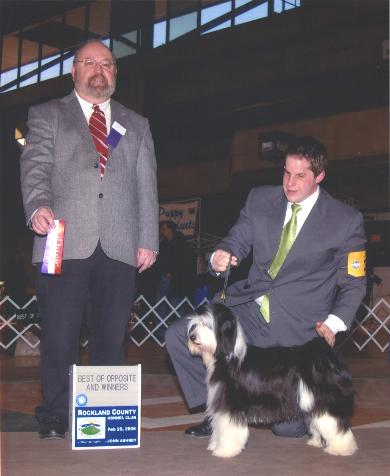 Sadie (Kiara Harlem Song) is strutting her stuff out there in the show rings. Michael McLoughlin has added this beauty to his TT family. She joins cousins Lucy (CH Kiara Lucy in the Sky) and Lucky (CH Kiara Just a Lucky So 'N So). She and Mike are getting to some shows and doing a fine job. Congratulations for your recent 1st class placements at major point events and your wins.
My home bred Asia, Kiara I Want To Be Bad, is home from her show-trip to Florida. Sun and fun? No, all work. She came back with several points including both of her majors. She misses Pam and Mark Desrosiers, thanks them for teaming up with her, and plans to rejoin them soon.
And Sadie's Mom, Bubble (CH Kiara Absolutely Fabulous), has done it again. Always the bestest mom in the world, she and Daddy Brewster have produced a fine brood of healthy, vigorous pups. Always wonderous just watching newbies flourish on mother's milk, warmth, and love. Aren't TTs grand!!!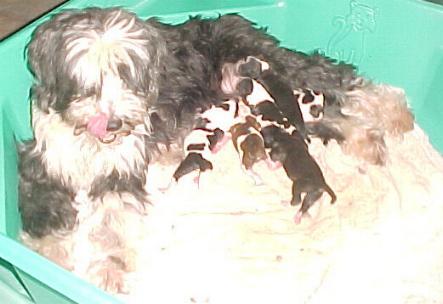 (Bubble: OFA: TT:2099G and CERF: TT-1531N/2005; Brewster: OFA: TT-2848E and CERF: TT-1533N/2005)
Bubble is also proud of two of her older kids, Vegas and Flame. They will be noticed in the new magazine Tibetan Tails. You can find information about this new periodical by going to their website . This new periodical features the Tibetan breeds. The ad in Tibetan Tails is far more glamorous, but here it is: "Bubble's Newest Champions."
More later.